OUR WISH LIST
Peninsula Friends of Animals has a need for a variety of products, from cat and kitten food and litter to cleaning supplies. All of our needs are the items we need to keep our rescue animals healthy and happy, and to give them the best chance for a good life in a forever home.
The following is a list of our current needs. Most of these items are available in local stores: Costco, Wal-Mart, Safeway, QFC or Home Depot. We also have a wish list on Amazon / Amazon Smile! Just go to Amazon Smile and search for the "PFOA" list, or go directly to our wish list.
Be sure to check out our Dare to Dream items at the end of this page, which include some major shelter needs. On behalf of the kitties at Safe Haven and Barker House, and the many rescue animals in foster care, we thank you for any contributions you are able to make.
LOTS OF KITTY FOOD FOR THE SHELTER KIDS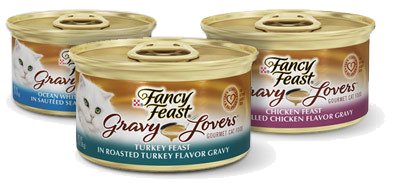 Fancy Feast:
Gravy Lovers Chicken Feast
Gravy Lovers Turkey Feast
Gravy Lovers Beef
Turkey & Giblets Feast Classic
Tender Beef Feast Classic
Beef Feast in roasted beef flavor gravy

CLEANING SUPPLIES

Paper towels – we always need lots of these!
Toilet paper (septic safe)
Kleenex
Quart and gallon Ziplock bags
13-gallon trash bags
10-gallon waste basket liners
High efficiency non-scented liquid laundry soap
Liquid dishwasher soap
Windex
Simple Green
Kids 'n Pets (stain and odor remover available at Wal-Mart)
Libman wonder mop refills
ADDITIONAL ITEMS FOR THE KITTIES

Round replacement scratchers and flat scratchers (Tippy loves these!)
Small, medium and large (for multiple cats) top loader carriers
Advantage flea treatment
Feliway refills
K&H self warming pet pads
Snuggle Safe microwaveable heat pads

OTHER SHELTER NEEDS
Bottled water
Gift cards to Safeway, Costco and Wal-Mart for various shelter items
$10 gift cards from Safeway or QFC for volunteers who transport cats to/from Hadlock Veterinary
14″ TVs and DVD players for the kitty playrooms

DARE TO DREAM
Woods Lamp
Blacklight, also referred to as a UV-A light, Wood's lamp, or simply ultraviolet light, is a lamp that emits long-wave (UV-A) ultraviolet light and not much visible light.  In medicine and some other scientific fields, such a light source is referred to as a Wood's lamp, named after Robert Williams Wood who invented the original Wood's glass UV filters.  It is used for screening of rescue animals for Microsporum canis infection (e.g. ringworm).